...Strategic Solutions for Financial Goal Achievement...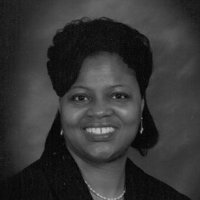 Welcome to DPH Financial, a limited liability company where we believe good financial decisions should not be confusing. We provide simple, proven strategies to help make the most of your money and to help you achieve your financial goals.
Browse our site to understand our philosophy and services. Moreover, this site offers a wealth of educational materials, articles, newsletters, calculators, and other tools -- all designed to keep you up-to-date on financial issues, strategies, and trends.
Tax season is an opportunity to look at the tax implications of investment strategies and plan for the year ahead.

Making accurate quarterly payments on schedule can help taxpayers avoid interest penalties for underpayment to the IRS.

A look at the distinctions between LLCs, partnerships, and sole proprietorships.

How current trends in the retail industry could affect consumers, workers, and the broader economy.
Knowing your likely life expectancy is an important factor in making long-term financial plans.

Use this calculator to determine whether you qualify for the different types of IRAs.

Estimate the annual required distribution from your traditional IRA or former employer's retirement plan after you turn age 70½.

Determine whether you should consider refinancing your mortgage.