...Strategic Solutions for Financial Goal Achievement...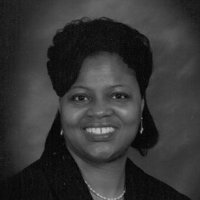 Welcome to DPH Financial, a limited liability company where we believe good financial decisions don't have to be confusing. We can provide simple, proven strategies that can help you make the most of your money and help achieve more of your financial goals.
This site will not only introduce you to our company philosophy and services, but it will also offer a wealth of educational materials, articles, newsletters, calculators, and other tools -- all designed to keep you up-to-date on financial issues, strategies, and trends. This educational material is updated frequently.
If you have any questions or want to schedule a complimentary meeting to discuss your specific questions, you can e-mail me at dphfinancial@sbcglobal.net or call 713.828.7516.
What current trends in workforce automation could mean for U.S. workers, industries, and the broader economy.

A look at some of the challenges facing state pension funds and steps that might help improve the long-term outlook.

Some economists believe shifting demographics may be the primary reason GDP growth has been weak versus past recoveries.

Making accurate quarterly payments on schedule can help taxpayers avoid interest penalties for underpayment to the IRS.
Knowing your likely life expectancy is an important factor in making long-term financial plans.

Estimate of the maximum amount of financing you can expect to get when you begin house hunting.

What will my net Social Security benefit be?

How Long Will It Take to Pay my Balance?