...Strategic Solutions for Financial Goal Achievement...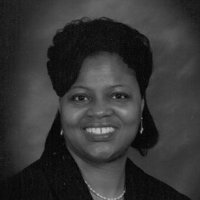 Welcome to DPH Financial, a limited liability company, where we believe making good financial decisions should not be confusing. We provide simple, proven strategies to help make the most of your money and to help you achieve your financial goals. We are a fee-only financial advisory company.
Browse our site to understand our philosophy and services. Moreover, this site offers a wealth of educational materials, articles, newsletters, calculators, and other tools -- all designed to keep you up-to-date on financial issues, strategies, and trends.
An overview of the tax changes affecting corporations and pass-through businesses and the potential implications for GDP growth.

Indexed annuities offer potential for gain when the market is rising while helping to protect principal during a downturn. But they are not appropriate for every investor.

Seven classic quotes about investing from successful investors, economists, and other insightful thinkers.

Here are some ideas for arranging a phased retirement program, as well as tips for trying a practice run.
How much can you afford to pay for a car?

Estimate the potential cost of waiting to purchase a long-term care insurance policy.

Use this calculator to estimate the federal estate taxes that could be due on your estate after you die.

Knowing your likely life expectancy is an important factor in making long-term financial plans.