...Strategic Solutions for Financial Goal Achievement...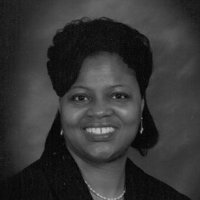 Welcome to DPH Financial, a limited liability company where we believe good financial decisions don't have to be confusing. We can provide simple, proven strategies that can help you make the most of your money and help achieve more of your financial goals.
This site will not only introduce you to our company philosophy and services, but it will also offer a wealth of educational materials, articles, newsletters, calculators, and other tools -- all designed to keep you up-to-date on financial issues, strategies, and trends. This educational material is updated frequently.
If you have any questions or want to schedule a complimentary meeting to discuss your specific questions, you can e-mail me at dphfinancial@sbcglobal.net or call 713.828.7516.
How much Disability Income Insurance do you need?

Use this calculator to estimate the federal estate taxes that could be due on your estate after you die.

This calculator can help you determine whether you should consider converting to a Roth IRA.

Determine whether you should consider refinancing your mortgage.