...Strategic Solutions for Financial Goal Achievement...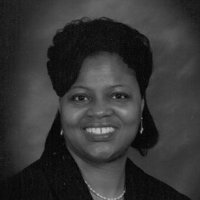 Welcome to DPH Financial, a limited liability company where we believe good financial decisions should not be confusing. We provide simple, proven strategies to help make the most of your money and to help you achieve your financial goals.
Browse our site to understand our philosophy and services. Moreover, this site offers a wealth of educational materials, articles, newsletters, calculators, and other tools -- all designed to keep you up-to-date on financial issues, strategies, and trends.
Indexed annuities offer potential for gain when the market is rising while helping to protect principal during a downturn. But they are not appropriate for every investor.

A look at the relationship between oil and gas prices, and how global factors have driven up prices at U.S. fuel pumps.

A look at some of the factors behind the recent market volatility and why investors should focus on long-term goals.

A longevity annuity can bring some stability to a retirement strategy by providing a steady income late in life.
How much do you need to save each year to meet your long-term financial goals?

A balance sheet summarizes your assets and liabilities and reveals your net worth.

How much life insurance would you need to produce a sufficient income stream for your family?

This calculator can help you estimate your annual federal income tax liability.